| | |
| --- | --- |
| Name | Inflatable Jet Ski E Dock |
| Material | Drop Stitch |
| Size | 4.5*2*0.2m or customized |
| custom | size, logo,pattern,package etc. |
| Color | Blue or customized |
| Accessories | Electric pump,bag,repair kit etc. |
| Application | Lake,sea,dock,swimming pool etc. |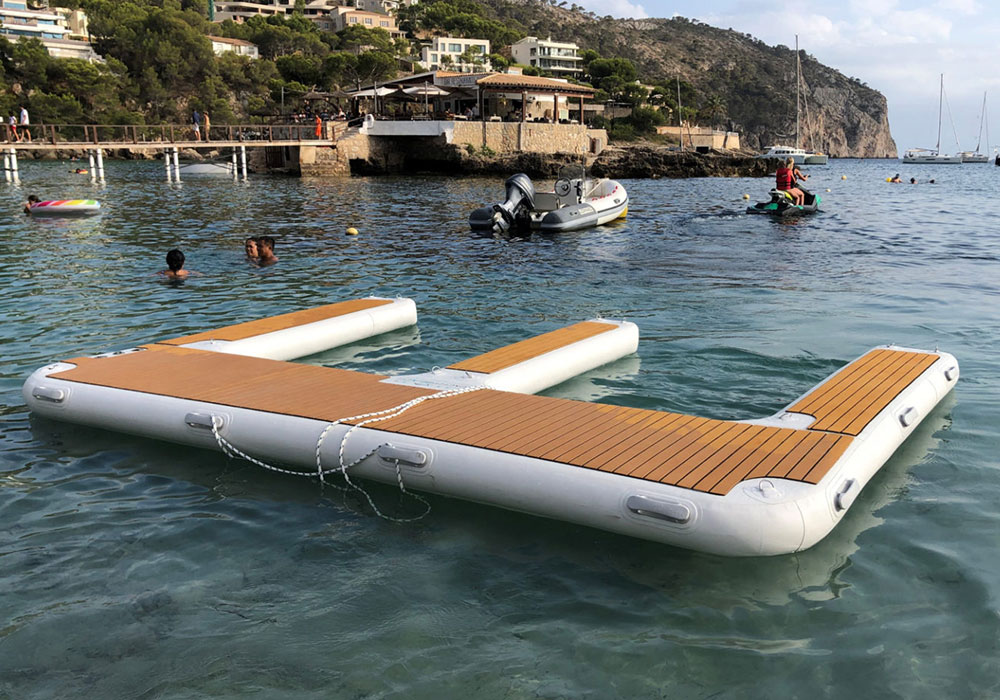 The Inflatable Jet Ski E Dock
is a product designed specifically for water sports enthusiasts who want to take their Jet Ski adventures to the next level.
This innovative product offers a stable and durable platform that can be used to launch and dock Jet Skis, making it a perfect addition to any marina or waterfront property.
Made from high-quality drop stitch materials, the Inflatable Jet Ski E Dock features a rugged construction that can withstand the elements, making it ideal for use in any water conditions.
Whether you're in calm waters or facing rough waves, this product offers a safe and secure way to launch and dock your Jet Ski.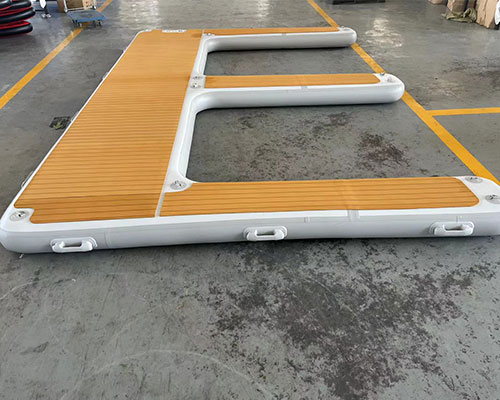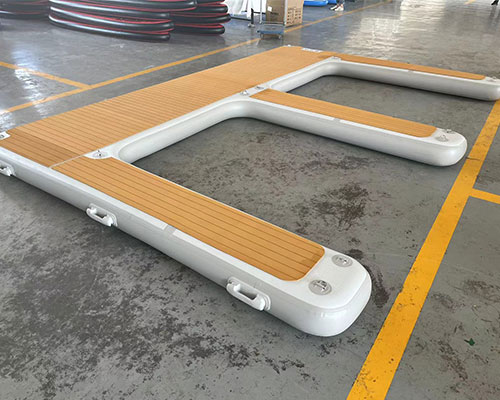 One of the most significant advantages of the Inflatable Jet Ski E Dock is its portability. The product is lightweight, compact, and can be easily inflated and deflated when not in use.
This means you can take it with you wherever you go, making it an excellent option for those who love to travel and explore new waterways.
With its durable construction, stability, and portability, it's an excellent investment for anyone who loves the open water.
Easy to install: The E Dock can be easily inflated and installed without any professional help. It takes only a few minutes to set up, and there is no need for any additional tools or equipment.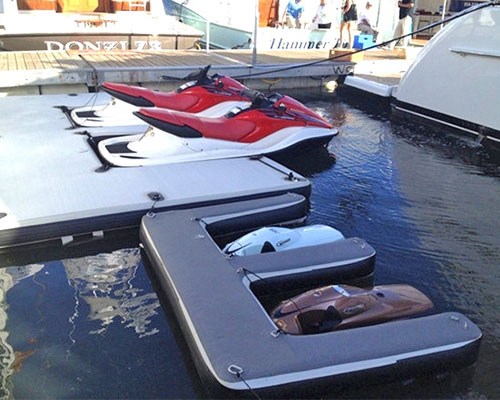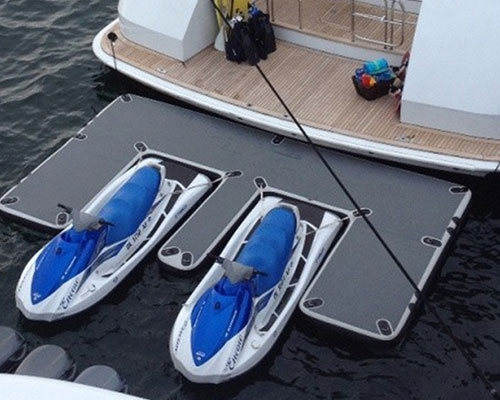 Versatility: The E Dock is suitable for use in a variety of water conditions, including lakes, rivers, and the ocean. It can also be used as a platform for fishing or sunbathing.
Safety: The E Dock provides a stable and secure platform for launching and boarding, reducing the risk of accidents and injuries.
Cost-effective: The E Dock is an affordable alternative to expensive permanent dock installations, making it accessible to more people.
Maintenance free: The E Dock requires minimal care and maintenance, which saves time and money.