| | |
| --- | --- |
| Material | Drop stitch |
| Max Capacity | 100-500kg |
| Type | Outdoor |
| Allowable Passenger | 5-10 |
| Product name | Water Floating Platform |
| Material | 0.9mm PVC Tarpaulin |
| Usage | Water Floating Entertainment |
| Type | Inflatable Floating Water Toys |
| Color | Customized Color |
| Application | Outerdoor Water Amusement |
| Feature | Durable |
| Size | 7ft x 10in x 5in |
| Function | High Temprature Prevention |
| Accessories | Air Pump + Repair |
Round Inflatable Water Island
Durable Foldable Pad For Pool And Lake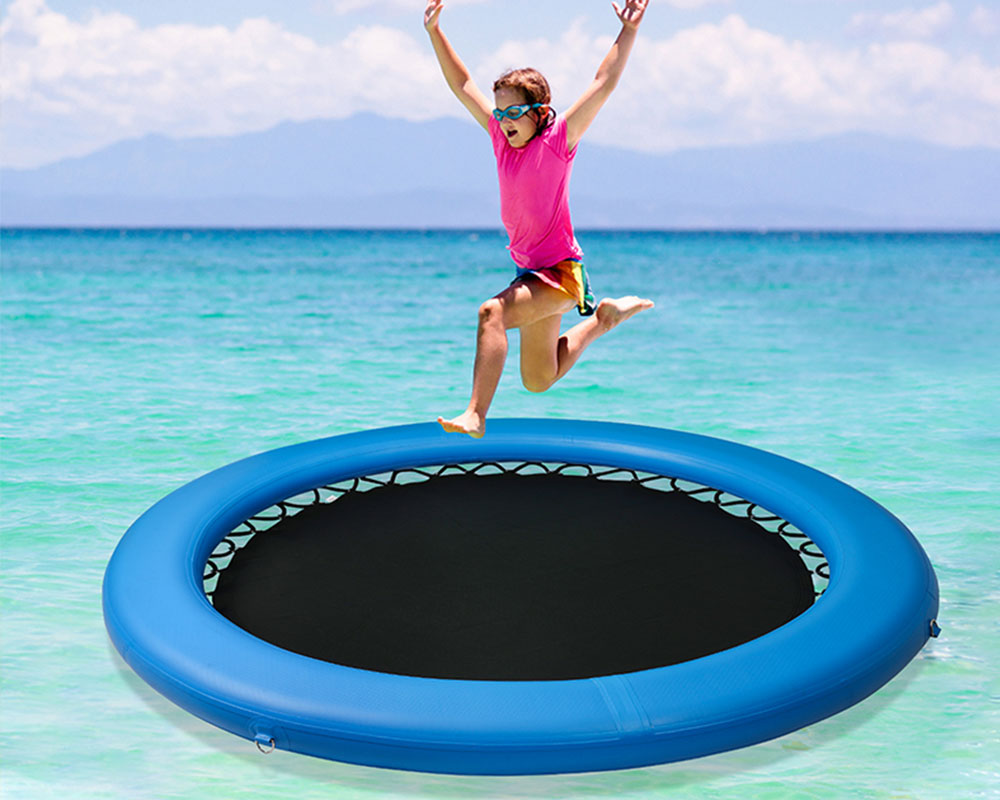 The ring is made of Vinyl-coated PVC and is as hard as the ground you are standing on once inflated.
The Water Hammock
is designed for Commercial use at Resorts and Rental operations.
The ring is made of hard plastic (same as a kayak).
Most other floats are inflatable or made of foam and usually have a short life span.
The Water Hammock will far outlast any other floats on the market.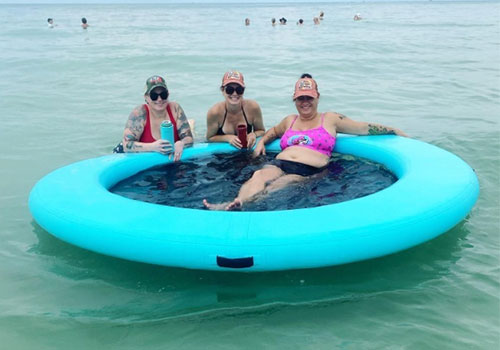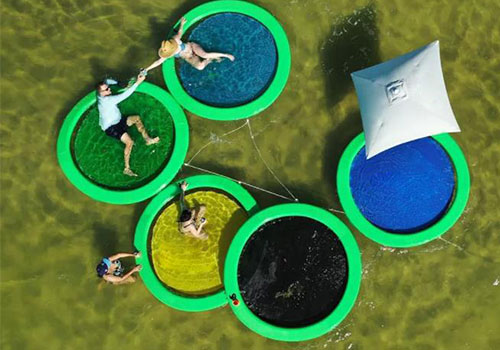 CHILL IN COMFORT: Made with high tech poly-pro fabric netting that flexes ever so slightly for a completely relaxing, comfortable experience that is built to last in the sun and salt.
CHILL IN COMFORT PORTABLE AND STORABLE: Designed to be quickly deployed and easily stored away, weighs only 18 lbs and rolls up to the size of sleeping bag.
Your days of cruising the coast with a huge rolled up mat on your bow are over.
Comfort is a big thing, right?
It's also our main focus. Whether that is comfort for sun worshippers who always want their butt in cool water, your kids looking to play safely in the ocean,
or your in-laws from upstate who never really enjoyed swimming when they can't see the bottom, it will bring them all a new level of comfort in the water.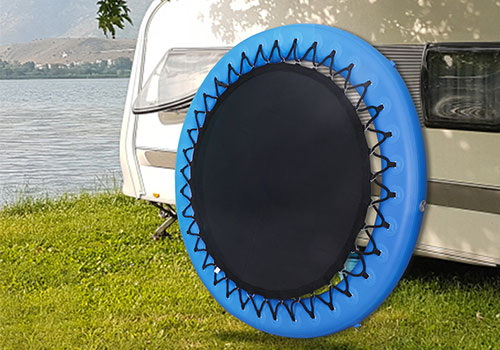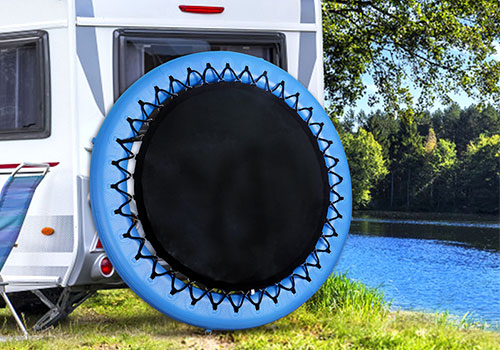 Each Air Sun Pad is built with a stainless steel D-ring permanently attached to the side for easy tie-ups.