Name
AirTrack
Material
Double wall fabric (DWF) and PVC
Long
3m,4m,5m,6m,8m,9m,10m,12m,15m etc.
Wide
1m, 2m,4m etc,
High
10cm20cm,30cm etc.
custom
size, logo,pattern,package etc.
Color
mint green,lake blue,pink,blue,black,red,orange,purple,yellow,green,
rainbow,glitter,carbon fiber edge
Accessories
Bravo pump or black pump,bag,repair kit etc.
Use
Fitness clubs,dance clubs,schools,gymnastic exercises,home etc.
Long Size Tumble Inflatable Gym Mat Professional Home Fitness Floor Air Mat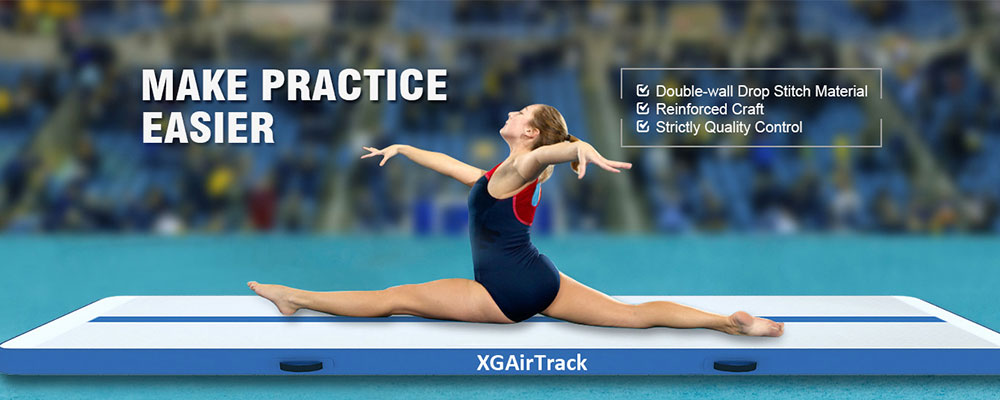 Build a safe training environment at home with windo s inflatable tumbling mat!
The air cushion increases the damping time and reduces the possibility of injury. Commercial grade PVC tarpaulin, non-slip, waterproof, easy to clean.
It can be quickly folded and unfolded, taking up less space.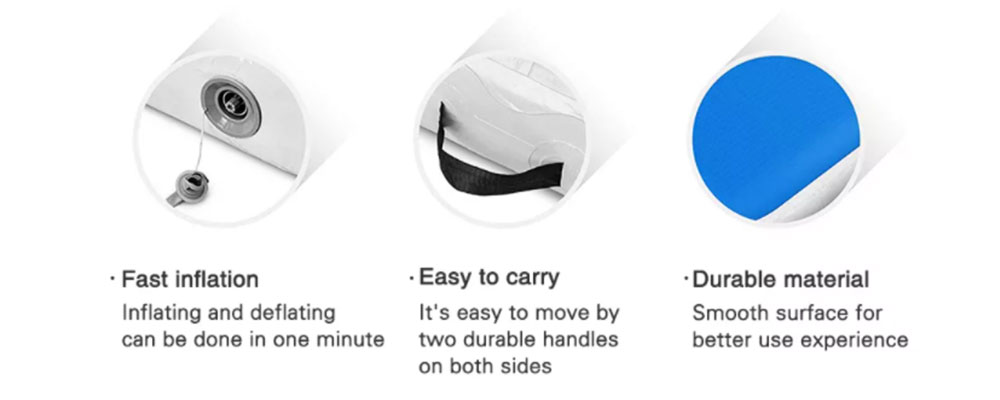 Close valve design, completely sealed and no leakage.
The air floor mat can be used for gymnasiums, gymnasiums, high-performance exercises, gymnastics, dance clubs, fitness clubs, schools, entertainment centers,
home entertainment, high schools, dance clubs, vocational training, parking or rental. In addition, it can be used for backyard, grass, beach or water.
Adopt wire drawing workmanship in the inner,better elasticity, strong bearing capacity, and not easy to deformation.
Inflating and deflating is done in a single minute.
Inflating Gym Mat is allowing for most gymnastics and cheer skills.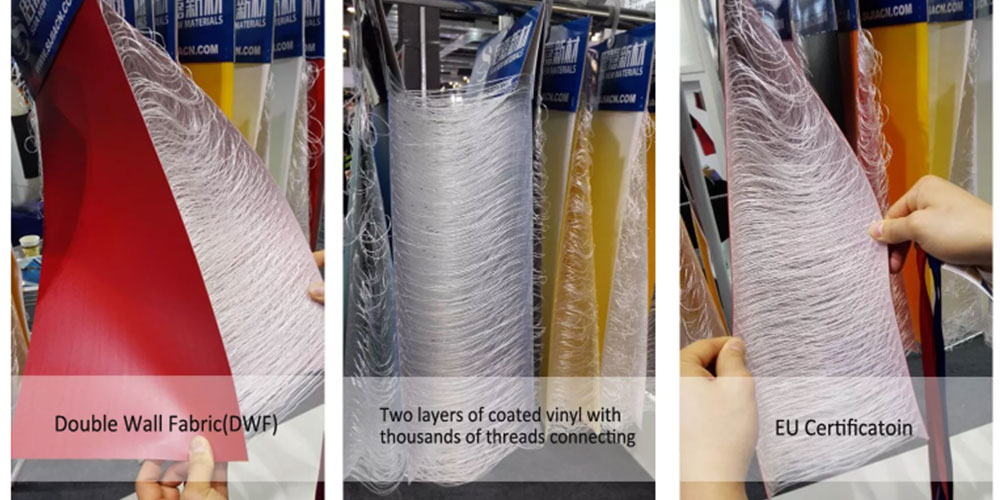 The surface is more smooth without wrinkles, wear-resistant and scratch-resistant.
All the adhesive parts of all the use of glue bonding, peel strength and high temperature, hydrolysis resistance,anti-ultraviolet performance are excellent,
even in the sun exposure, the stability of the air connection parts are fully guaranteed.